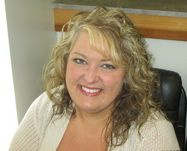 Jamie Nash

Traffic & Juvenile Court
The State of Tennessee requires that all licensed drivers must carry proof of Auto Insurance in their vehicles at all times. If you are stopped and do not have proof of insurance, you MUST come to court on the assigned court date and bring PROOF of insurance.
Traffic Court Costs: COUNTY

Speeding (10 mile & over) $268.00

Speeding (9 mile & under) $223.00
DL Violation $262.00
Muffler Law $262.00
Traffic Control Device $263.00
Following Too Closely $263.00
Open Container $262.00
Window Tint $262.00
Registration Violation $262.00
Financial Responsibility $262.00
Exercise Due Care $261.00
DL To Be Carried & Exhibited $262.00
Crossing Highway Divider $263.00
Excessive Noise $263.00
Failure to Maintain Lane of Travel $263.00
Light Law $261.00
Mudflap Violation $262.00
Failure to Yield $263.00
Passing on Shoulder $263.00

Seatbelt (18 & over) - 1st Offense - $30.00
Seatbelt (18 & over) - 2nd Offense or Subsequent - $55.00

Child Restraint - $50.00

Items NOT Allowed in Court
Hats, purses, briefcases, cell phones, sharp objects, food, drinks, lighters, tobacco products, shorts, tank tops, sunglasses
Please leave items at home or in your vehicle. The Justice Center has no place to hold these items.


Click
HERE for the Department of Safety
Click
HERE for Reinstatement & other helpful drivers' license info