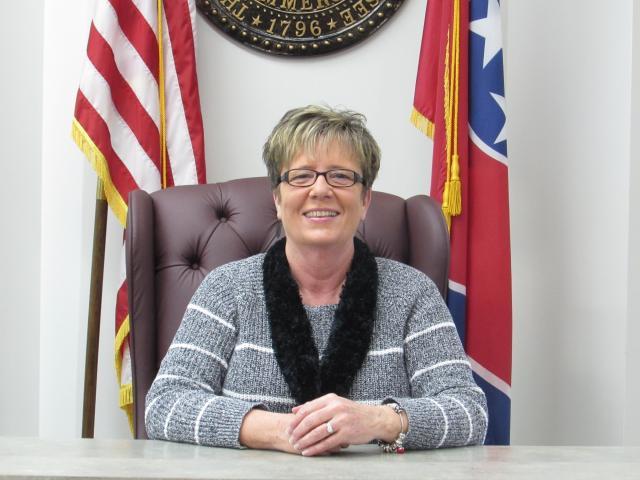 Beverly F. Jolley
Circuit Court Clerk
COVID-19 ANNOUNCEMENT
FACE COVERINGS ARE NO LONGER REQUIRED WHEN ENTERING THE BUILDING AND/OR COURTROOMS.
The White County Circuit Court Clerk's Office performs the following services:
Collects fines for General Sessions & Criminal Court


Issues Warrants, Summons, etc.

Keeps Records & Minutes for General Sessions & Circuit Courts

Aids citizens reporting for Jury Duty
This office is now accepting all major credit cards as a form of payment on civil filings, cost & fines or traffic citations. However, you cannot make partial payments on traffic citations. Traffic citations must be paid in full. You have three payment options: come into the office and pay in person, call the office and pay over the phone, or pay online at
WWW.COURTFEEPAY.COM
There will be a fee charged to your card of $3 for up to $100. Any payment over $100 will incur a 3% charge.
Tabitha Nowicki
~Bookkeeper~
The bookkeeper can answer questions about Garnishments, Bank Levies, Hospital Liens, Trusts, or other payments.
111 Depot Street , Suite 1
Sparta, TN 38583
Office: 931-836-3205
Fax: 931-836-3526
Business Hours:
8:00a.m. - 5:00p.m. Monday - Friday
(Open during lunch)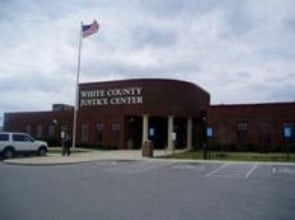 You will be summoned to serve on either civil or criminal cases depending on the court issuing the summons. Circuit court and criminal court handle the method jurors serve differently, and you will be instructed as to the procedure for your court on the day you are summoned to appear. Each time you come in as a prospective juror, you can expect to go into the courtroom and go through the jury selection process. If you are not selected as a juror on the date summoned, you are excused and given instructions on when you need to return.
If you cannot serve during the scheduled impanelment period, it may be possible for the judge to excuse you to be summoned at a later date. It is expected that if your obligation is deferred, you will make appropriate arrangements so that you can serve during a later impanelment period. Only the judges may excuse a prospective juror.
For each appearance as a trial juror, you are entitled to the nominal fee of $10.00 per day plus mileage ($.26) to and from the Justice Center/ Courthouse.
Remember, jury service is your right and duty as a citizen. Failure to respond to a jury summons could result in sanctions against you by the court. Your assistance and participation is needed in order that the courts may operate in the most efficient manner possible.
NOTICE OF GRAND JURY MEETING
It is the duty of your grand jurors to investigate any public offense which they know or have reason to believe has been committed and which is tri-able or indictable in this county. Any person having knowledge or proof that an offense has been committed may apply to testify before the grand jury subject to the provision of Tennessee Code Annotated, #40-12-105. The foreman in this county is presently, George Elrod of 114 S Main St., Sparta, TN 38583.